Contact Me to Find Out
You work hard. Are you being compensated accordingly? Enter your information on the form, and I'll personally send you the latest compensation data for your specialty for free, no strings attached.
About
The Law Office of Scott Weavil is a boutique employment law practice laser focused on physician employment agreements. It's all I do.
Physician Employment Agreement Attorney
Your Practice. Working for you.
Your practice. Working for you.
You've worked hard to get here. If you're a practicing physician, you've built a practice and a reputation that you're proud of. If you're finishing training and about to start your career as an attending, you've survived and excelled during medical school, residency, and maybe even a fellowship. You've left nothing to chance getting to where you are today. Your employment agreement should be no exception.
Just as your patients need you for expert care, you need an experienced advisor that can protect your interests. Your employment contract isn't a standardized apartment lease or mobile phone contract and it's not just a formality. It's a highly negotiated document that establishes the terms of your practice as a physician.
Being represented by an experienced lawyer isn't about being pushy or contentious. It's about being smart. It's about having a set of legal eyes looking at things. It's about establishing a dialogue. It's about asking questions and finding common ground with your prospective employer. Your employer uses an attorney for its contract, and you should, too. It's the sensible thing to do.
THE LEGAL TERMS OF YOUR EMPLOYMENT ARE JUST AS IMPORTANT AS YOUR COMPENSATION. DON'T LEAVE THEM TO CHANCE.
Based in California, Scott Weavil represents physicians like you throughout the United States. Scott's practice focuses exclusively on negotiating physician employment agreements. Whether you're an obstetrician or an orthopedic surgeon, he's dedicated to making your practice work for you.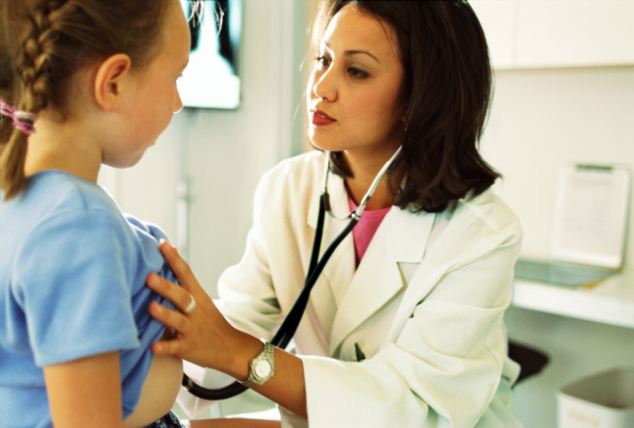 Making your employment agreement work for you.
My Practice
I GET IT
I understand the potential pitfalls physician employees face. Many of the issues aren't just legal in nature: They arise from the day-to-day realties of practice. You need an attorney who understands more than just the contract. You need an attorney who understands your practice, an attorney who can help make your employment agreement work for you.
PHYSICIAN EMPLOYMENT AGREEMENTS
Healthcare in the United States is in a state of flux. More doctors than ever before find themselves employed by hospitals and groups rather than as owners or equity partners in a practice. With this shift, compensation models and expectations have changed; so, too, have most doctors' relationships with their practices. The physician employment agreement defines that relationship, determining whether you work for the practice or the practice works for you. I take pride in clearly explaining your employment agreement and negotiating it so that it works for you. That's why it's all I do.
PHYSICIAN COMPENSATION STRUCTURES
Modern physician compensation structures can be confusing, sometimes intentionally so. Between salary, RVU, and other incentive-based pay structures, as well as hybrid models, the way your total compensation is determined can be complicated. I understand the systems and will let you know if your pay is fair (using the latest compensation data) and structured properly (including criteria for incentive pay). After all, you've earned it.
UPFRONT FEES & SIMPLE BILLING
Whether you're considering an offer from a new employer, renegotiating a few provisions in your contract with your current employer, or seeking help with compensation, I'm here to help. With a straightforward, flat-fee structure, you'll know exactly what I charge for the help you want, whether it's full-service or more limited assistance. I invoice electronically and accept checks, debit and credit cards - whatever method works best for you.
DOES YOUR PRACTICE WORK FOR YOU?
Ask yourself, would you be protected in the following situation? My friend Emily* wasn't.
Emily knew she didn't want to go to work anymore. It wasn't the patients; she'd do anything for them. But the partners who hired her were another story. As the alarm blares after another busy call night, just thinking about the partners lecturing her again about her low productivity when they force her to take all the bad cases makes Emily sick to her stomach. Literally nauseated.
Two and half years ago, things were looking bright. Emily had recently married, and she and her husband, John, were in a U-Haul, heading from Manhattan to her first "real job" back home in Indiana. Residency was finally in the rearview, and she was beyond excited to be on the way to the respect (and paycheck!) of being an attending. Everything was falling into place.
It was great being back home outside of Indianapolis. The new house she and John bought was great. It actually had a back yard! Emily was excited and relieved that all the time she spent getting to this point was paying off. John was ecstatic. He loved his new engineering job in Indy, and their lifestyle reminded him of his suburban Long Island childhood. A year later, Emily knew she had made the right decision: A baby was on the way and being close to her mom and sister would be a godsend. Things were perfect.
Sure, there was the commute into Indy, but it was short and the traffic usually wasn't too bad. Plus, since John worked close to the hospital, they were usually able to ride in together. Emily didn't get the best cases, but she was the new doctor, fresh out of training. Residency had toughened her, so she wasn't particularly concerned when the partners weren't always friendly. She knew she'd have to pay her dues and prove herself. Things were good and were only going to get better.
That was a year ago. Now, as Emily cinches her scrub bottoms tight and gets ready to rush back to the hospital, she realizes that the little things that bothered her weren't trivial: They were warning signs. She's exhausted, mentally and physically. She came off her guarantee, and now the partners have her out of the OR and in the office assigned to cases that don't count much towards production. GYN surgery is what she loves about being a doctor. Being out of the OR is making her feel stale and underutilized. She's gone above and beyond to be a team player, working harder than ever and proving herself as a strong new physician. The current situation is unfulfilling and unsatisfying. It's frustrating.
Then there are the financial ramifications: Emily is on track to make 24% of what she did last year. Thankfully, John's been promoted, and his increased pay helps fill the gap. Otherwise, how would they make the mortgage and student loan payments, not to mention pay for daycare? Emily left residency envisioning a clear path for herself, and now she feels lost.
The worst part is that even though she's working like crazy making nothing, the partners are getting more abusive and trying to milk her for more and more. Too late to do any good, Emily discovers the group burned through 4 new doctors in the 6 years before she joined the practice. No junior physician has been asked to join as a partner since the group was formed by the current partners, who all became friends during residency. She's definitely the outsider. And now when she applies to other jobs around Indy, Emily gets the feeling her current practice is blackballing her. It's great being back home, but she's going to have to move to find another job …
This is her life: her profession, her family, her future. Is this what she's worked so hard for? Frustration and dissatisfaction? She feels used, hurt. It's not fair.
How does she keep this from happening at her next job? She feels powerless. She's done all the right things, everything she's supposed to do to be successful. How could this happen? How does she move forward? How does she protect herself and her family?
*This situation is based on the experience of a friend, an OB/GYN. Names and other identifying details have been changed to protect her privacy, but the events happened as described. To get another job, the physician had to sell her home, her husband had to change jobs, and they had to relocate two hours away from friends and family. Her story is one of the reasons I started helping physicians. Read more about the events leading up Emily accepting the group's offer (under My Story)
Scott Weavil began his career as a mergers & acquisitions associate in New York at Skadden, Arps, Slate, Meagher & Flom LLP, before moving to Palo Alto and joining Wilson, Sonsini, Goodrich & Rosati PC. His interest in representing physicians stems from watching his wife, an obstetrician, and her peers dealing with disadvantageous contract terms and their real, quality-of-life implications.
Scott opened his practice to provide physicians with top-quality representation focused on their unique needs by leveraging a deep understanding of the issues doctors face. Involved in physician employment agreement negotiations since 2012, Scott has hands-on experience with how employment agreement terms affect physicians' practices, compensation, job satisfaction, and quality of life.
My Story
My cell phone rang. In my office, I was finishing up for the evening. It was early June 2012, and I was tying up loose ends getting ready to leave my job as a mergers and acquisitions attorney in New York. My wife, Mandi, had matched with a fellowship program in California, and we were preparing to go west. We were excited for the change. Her friends from residency were also excited: Most were about to graduate and take their first jobs as attendings. One of them, Emily,* was on the line.
When I answered, Emily excitedly told me about an offer she had from the perfect practice. It was back home in Indiana near her mom and sister. Although a private practice, it was affiliated with an academic hospital, so she'd have resident contact. It offered a great salary, and, overall, seemed liked the perfect fit. She wanted to know if I'd review the contract they had sent her. I told her that I wasn't an expert, but I'd be happy to take a look.
A few days later, an email from Emily popped up. It was the contract. In the email, Emily told me it was basically a done deal, but she wanted me to review it just in case.
I started reading. This was my first physician employment agreement. The contract started out innocuously enough. Eventually, I got to a clause saying that Emily could be terminated at any time for any or no reason. Termination at will is fairly standard, so I kept reading after adding it to my notes for Emily. Then I got to something odd. The contract went on to provide that if the practice terminated her, even for no reason, Emily would have to reimburse the practice for all of her past compensation. In a worst case scenario, she could be terminated the day before the contract expired, and the practice would essentially have gotten her to work for free for three years!
That seemed unfair and exploitative, and I told Emily so. It went way beyond an employer shading terms in its own interest. This seemed so bad, I told Emily she should consider not accepting the offer. In my mind, any group that would even attempt to get a physician to work for them on those terms probably wasn't a practice she wanted to work for. But, I reiterated to Emily, I wasn't an expert.
Emily was excited about the offer, though, and, after negotiating a few changes – including eliminating the offending term – she signed the contract. Unfortunately, the dream job eventually turned into a nightmare, culminating in Emily making just 24% of her starting salary the first year she went off guarantee. I felt like I had let her down by not adequately stressing the importance of the contract enough, including the likely implication from some of the terms that this wasn't going to be a good group to join. Read more about Emily's experience (under Are You Protected?)
While Emily was struggling to escape her first job, I was in California. Mandi had finished her fellowship and had accepted an offer in Lake Tahoe. We were ready! The lower cost of living, the mountain town atmosphere, the skiing and hiking – they were all positives.
A big negative for me, though, was the obvious fact that there wouldn't be much M&A work in our small new town. So, I knew I'd need to find something else to do. I ended up starting a company called BumpBar that made pregnancy nutrition bars. Our customers liked them and we even won a new business of the year award, but, despite those successes, it just didn't look like I was ever going to get the sales for it to be a success. Even though things weren't going great for me with the business, Mandi was enjoying work and we were still happy about the move.
Occasionally, Emily's travails would come up. I asked Mandi about how her other friends from residency were doing, expecting to find out that Emily's experience was something of an outlier. I was surprised to hear that out of her OB/GYN residency class, one doctor had matched with a horrible fellowship, one worked for about two months before she stopped getting paychecks (the practice turned out to be bankrupt), and one was taking 75% of her group's call, including almost all the weekends and holidays. Add Emily to the mix, and the success rate wasn't high for physicians in their first positions. Mandi mentioned that a practice helping physicians might be something for me to explore on the heels of winding down my business. There definitely was a need.
Still, the need didn't really hit home until my wife's contract came up for renegotiation. Her hospital had floated transitioning her to incentive-based compensation, but the lawyer she had used in the past didn't really understand RVUs. So, I decided to learn all I could about physician compensation. With a better understanding of the system, we started gathering information. We learned that incentive-based compensation probably wasn't right for Mandi.
That experience made the light bulb go off in my head. Physicians don't just need a lawyer that understands contract terms. They need an advisor who understands their practice and their compensation – their lives. That's when I decided to start a practice exclusively focused on helping physicians in employment negotiations.
As a physician, you're there to give your patients the best possible outcome. The work doesn't end with medical school and residency. That's only the beginning. You work extremely hard in the office, the clinic, the OR, and everywhere else your practice takes you. And that's not even counting all the nights, weekends, and holidays you spend at the hospital on call. As an attorney, I'm here to ensure you're protected and that hard work is rewarded. You've earned it.
*This situation is based on the experience of a friend, an OB/GYN. Names and other identifying details have been changed to protect her privacy, but the events happened as described.
Education & Activities
EDUCATION
VANDERBILT LAW SCHOOL
J.D., 2007
Managing Editor, Vanderbilt Law Review

DUKE UNIVERSITY
B.A., 2004
ACTIVITIES & AFFILIATIONS
•Commissioner, Tahoe Regional Planning Agency - Advisory Planning Commission
•Founding Vice President & Board Member, Tahoe Coalition for the Homeless
•Vice President & Board Member, Lake Tahoe Search & Rescue
•Volunteer, Bread & Broth for Kids
BAR ADMISSIONS
• California
• New York
Let's talk.
The terms of your employment contract are as important as your compensation. I'm here to help.